Good Shepherd, I know that with You I lack nothing because your word says so.  I have suffered immense loss, but even so, Your word declares that with You I lack nothing.  I am currently living in the harsh reality of grief, but I pray that I get to the place where I feel that I again lack nothing.  I pray that I get to the place where I am healed from the pain and the grief and instead, I am filled with peace.
Ministry for the Bereaved is a psychoeducational/psychospiritual group that is focused on the needs of the bereaved.  None of us is ever prepared for the depth of sorrow and heartache that accompanies the loss of a loved one.
Ministry for the Bereaved strives to provide emotional and spiritual support, compassion and understanding for those who have lost a loved one in their life.  In supportive and caring connection with others, this Ministry will provide psychoeducation, peace, spiritual belonging, hope, healing, and connection for those who are living through the process of grieving.
WHERE
St. Matthew the Apostle Church Library
335 Dover Chester Road
Randolph, NJ 07869
WHEN
Tuesday mornings beginning March 22, 2022, and each week thereafter, 10–11:30 am
Please Note: Pre-Registration is Required.
WHO
Geraldine M. Kerr, Ph.D., (908) 813-8232
FEE
Free Will Offering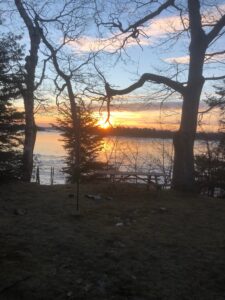 Be still, and know that I am God.
~ Psalm 46:10
You will lose someone you can't live without, and your heart will be badly broken, and the bad news is that you never completely get over the loss of your beloved.  But this is also the good news.  They live forever in your broken heart that doesn't seal back up.  And you come through.  It's like having a broken leg that never heals perfectly -- that still hurts when the weather gets cold, but you learn to dance with the limp.