Divorce: An Ending and A Beginning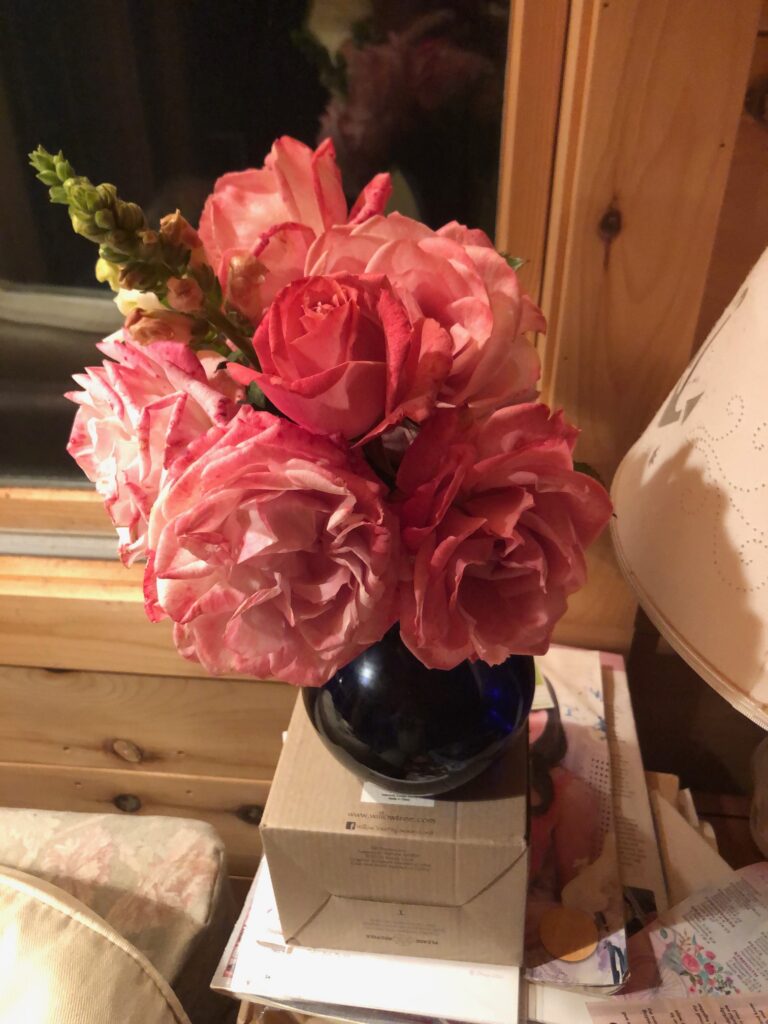 At the time that we get married, none of us ever expects that we will get divorced.
In fact, many of us likely believed that being married Catholic somehow afforded us extra protection that we would never end up getting divorced. We took our Catholic vows seriously. Through the good times and bad, we never considered divorce.
Yet if you are reading this article, it is likely that you or someone you know and care about is facing divorce. The sad fact is that divorce occurs among Catholics with almost the same frequency that it does among the culture at large.
The partnership you thought would last "until death do us part" came to an end.
For some of you that may have happened abruptly, a change of heart in your spouse that you never saw coming. Least of all, were you prepared for the shock and sudden ending. My heart goes out to you, for this kind of traumatic ending is difficult to process and resolve.
For others of you, married life may have had its peaks and valleys, but you coasted along always believing the best.
You cared for the children, you worked, cooked, cleaned, and shopped, making family life happen in a way that required more energy than you ever dreamed that you had.
You prayed, went to Mass and Communion as a family each Sunday, and lived a good Catholic life. You felt the dark days lifted by the brighter days and believed this is what marriage is. Even though the spark seemed gone between you, you never envisioned that your marriage would end in divorce.
You believed that there was more between you.
You knew that drinking or substance abuse had created a wedge between you and your spouse. You felt alone. You just never envisioned divorce.
You knew that your spouse had experienced emotional, physical, or sexual abuse in childhood or may have been raised by addicted parents, but you never realized that emotionally abusive childhood would snuff the life out of your own marriage.
Where closeness once was, distance has now moved in. Over time, you felt your spouse becoming increasingly detached and distant from you. H/she no longer considered your feelings and/or partnered with you in decision-making, finances, family activities, parenting, and so much more.
You even went to marriage counseling to work on the relationship.
Eventually, and with sad resignation, you recognized that you were alone in the marriage. Looking back, you realized that you had been alone for an exceedingly long time. Worse, when you told your spouse how alone and unloved you felt, s/he made no attempt to work toward greater connection with you.
Through prayer, you slowly came to grips with the fact that you were in a loveless marriage.
For so long, you thought it was you. You blamed/shamed yourself for not being good or lovable enough.
Love and connection that once reflected God's love between you, was now barren.
You will never know for certain when or how marital love between you died, but you knew that you could not live in a marriage where there is no partnership.
It is in partnership in marriage that the warmth of God's love and presence brings two people into oneness and Being with Him.
It is in a growing, loving relationship that God's love binds and leads you to become so much more together, than you ever would be alone.
With resignation and a sense of God's presence within you, you decide to end the marriage.
You feel God's compassion for the reality of where you are as you end the marriage.
If there is one thing you know, it is that Jesus calls us to Life!
Whether sudden and unexpected or slowly eroding over time, you simply never expected to be facing divorce.
What will the ending of this relationship look like? Who will you be, and how will you carry yourself through it?
Clearly, ending a marriage through divorce is a prayer-filled process. Whether you are the one who left or the one who was left, the ending of marriage through divorce requires deep prayer and a spirit of discernment to help you to understand what happened that led to the divorce.
It is only through understanding what happened in the marriage that led to its ending, that you can surrender and let go of your will, to join with God's will for and with you.
When you let go and surrender to the ending of your marriage, you do so with trust in God's will that will transform your life into more Life with God. As you let go of the past and awaken to so much more of who you are filled with the life of the Spirit within you, innately you begin to see your new beginning.
How do you envision surrendering a marriage that you may not have wanted to end? How do you envision that God is leading you forward into more Life? What do you know about yourself as you envision the bumpy road ahead that will require extra prayer and patience?
What is your understanding of letting go of the life that you had, as you remain open to re-learning a new life, with your True Self in it?
What do you know about yourself and the ways that you put yourself into God's loving embrace to find courage in the face of loss?
Slowly, you begin to envision that although divorce is an ending, divorce also signals a new beginning.
You see, endings are the other side of beginnings.
When you face an interior process of endings or loss, you use what you previously knew, loved, and had, to carve out more – more of your True Self with God in it than you ever knew before!
Trauma has the potential to transform you into spiritual awakening.
Through an inner experience of waking up after the ending of your marriage, you may find yourself experiencing a shift in consciousness.
You see, trauma forces you to face the limits of your own egocentricity. In newly expanded space you become more conscious of being one with God.
In the inner silence of your heart, you hear God guiding you. Right/wrong, black/white, either/or thinking is replaced by the bigger picture of your whole life.
We find God in brokenness!
Brokenness becomes a unitive experience with God in you because it is precisely in not knowing that you learn and find God!
Not in the predictable, but in the unpredictable; in the trusting and the seeking rather than the knowing and the known!
You see, learning God is so vastly different from learning facts about God! Those tiniest seeds of faith nurtured through your younger life are now waiting to flourish into new Life filled with God's tender mercy, compassion, love, and healing!
Transformation and new beginnings can only occur when you let go of what you once had to stay open to gifts of God's love and tender mercy, filling you with more than you have ever had!
You see, when you let go of your way and your wishes — your vision of what your life "should" have been – only then are you able to open up to so much more that God wants to fill you with!
As you move forward in your life toward new beginnings after divorce, I encourage you to stay fully true to who you are with an awareness of God's presence within you more than ever before!
Transformation requires growth emotionally and spiritually. Use your Catholic Christian values more than ever before to stay true to who you really are as your grow with God's grace within you!
Take part in support groups for separated and divorced, reaching out to others while healing and growing on your own! If you cannot find a support group for separated and divorced, start one of your own. Resources are out there to support and guide you in this undertaking.
Above all, know that your story is important and that you belong – to God, to your family, your community, and your church. Separated and divorced Catholics have so much to teach the church and the Christian community about dying and rising; endings and beginnings!
If I might ever be of help to you in any of these ways, please do not hesitate to contact me. Above all, stay close to Jesus and the Blessed Mother through prayer. Be still, and in the silence of your heart, you will feel God's presence and guidance. Stay open to it, and may you find the fullness of God's blessings and peace! God knows exactly where you are and wants you to feel his closeness and connection!
Geraldine M. Kerr, Ph.D., LMFT, is a Licensed Marriage and Family Therapist. With a background in Pastoral Ministry, Dr. Geri has worked for years with individuals, couples and families from a psychospiritual perspective. Dr. Geri was an active participant in the Ministry for Separated and Divorced Catholics years ago when she began her journey as a single parent to four small children ages 1, 4, 7, and 8. With the strength of her Catholic faith, she raised a strong and vibrant single-parent Catholic family, now extended to include ten wonderful grandchildren! Dr. Geri has an extensive background presenting workshops and seminars at conferences, both nationally and internationally. She is passionate about her work and her life, giving honor and glory to God each day of her life for God's way of helping her turn endings into new beginnings!
More Blog Articles From This Category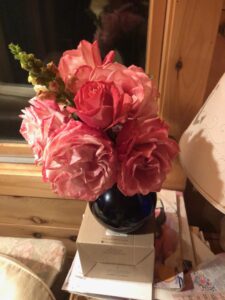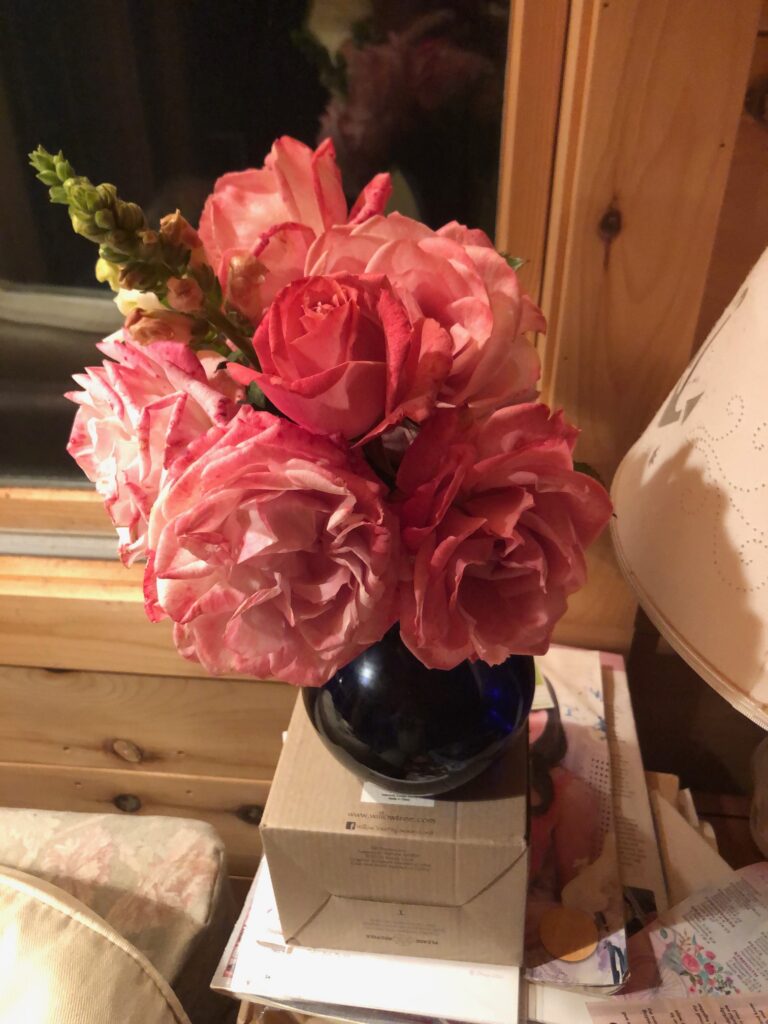 At the time that we get married, none of us ever expects that we will get divorced. In fact, many of us likely believed that being married Catholic somehow afforded us extra protection that we would never end up getting divorced. We took our Catholic vows seriously. Through the good times and bad, we never…