How To Practice Self-Compassion During Difficult Times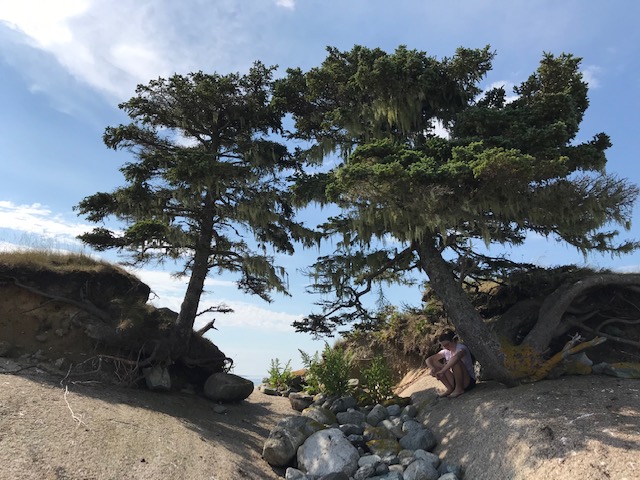 "This is a moment of great suffering. Suffering is part of my life. May I be kind to myself in this moment. May I give myself the compassion I need." (Kristin Neff)
It's probably a fair statement to say that many of us may be feeling some level of trauma or stress right about now. Practicing self-compassion means that you extend compassion to yourself at times when you're feeling inadequate or "less than" how you would like to be showing up.
In many instances, everyday routines have been replaced by total lack of structure.  Our days no longer begin at the gym, children are crowded into our limited spaces trying to learn their lessons, while we are cramped alongside them trying to work.
Added to that might be a toddler in your space not learning lessons, but rather teaching you lessons about just how precious they are and how much your entire family gains from their presence.  You know that in your head, but then there's this thing called patience, and that can grow thin more often than you'd like.
Contrasts in everyday living are stark and vast, no longer running to the supermarket or the mall on a whim, but rather becoming mindful about where, when, and for what to shop – and oh by the way, do you really need that?
There is a new level of mindfulness that living in times of a pandemic requires.  It isn't that mindfulness is hard, it's just that it's new. In fact, mindfulness is a key component toward practicing self-compassion that we want to adopt and work with.
It's hard to acknowledge that you're feeling some fear, when you're working so hard to feel safe.   How do you find a balance between not being overly cautious while also staying safe?  How do you unstiffen your neck and loosen your jaw muscles so that you navigate these daunting times in a functional way, a way that stays true to who you are while practicing self-compassion?
I am a relationship therapist.  And relationships being key to life as they are, these are a few reference points that may help guide you through these changing and challenging times.
First and foremost, is a great need to learn and to practice self-compassion. None of us ever dreamed that within days and weeks our lives would be turned upside down as they have been.
Many (if not most) of us live our lives within a family.
Families are systems.  So what happens in one part of the system affects all parts of the system.
What does that mean in a pandemic or at any other time, really?  It means to be aware that when you are irritable or withdrawn; sad or overly clingy because of your feelings about all these changes, others around you may likewise become affected.
Does that mean you should shut down your feelings, avoid or deny them?  Absolutely not!  In fact, it means something much better and far more valuable; it means that you talk openly about how you are feeling and welcome and invite others to join you in talking about what they're feeling too! It means that you extend some self-compassion to yourself and other-compassion for those others around you because everyone is trying to find their common ground.
Lean into your feelings and welcome others around you to do likewise so that your relational systems will be nourishing and receptive, versus shut down and disconnected.
Similarly, with your partner, talk about physical intimacy between you.  Your partner may want greater physical intimacy and comfort during this time while you may be needing some space. No problem but talking about it so that you both have a clearer understanding of each other's needs and wants will lead to greater clarity.
Significantly, try to understand what you are feeling and reacting to that become triggers for you. What feeling may be leading you to feel distant from your inner-self, just when you are needing your inner-knowledge and strength the most? How will you extend self-compassion to yourself during this moment of feeling less than adequate?
An important aspect of practicing self-compassion pertains to taking care of yourself in mind and body.  Do you need quiet space to think, to meditate, to pray?  Do you need some contemplative time just for you, apart from family time where you can sort through and hear; really hear what your heart is trying to say?
As you practice self-compassion, what spiritual awakening may you feel guided toward now, more than at any time before this? 
Has your busy life of "doing" overshadowed your creative side of "being", which awareness you are just waking up to?
How can you be kind to yourself to modify your current daily structure to welcome and make room for your creative longings and needs?
Most important through all of this is awareness that you are not alone.
Whether embedded in your immediate family, your extended family, neighborhood, work team; whether you are an educator, a researcher, or someone on the frontlines, you are not in this alone. 
We are in this pandemic together as one human and connected family, and the sooner we mobilize our feelings of love, care, and concern for each other and ourselves, the sooner this virus will heal itself and go away.   
This article originally appeared on Spiritual Awakening Beyond Trauma.
More Blog Articles From This Category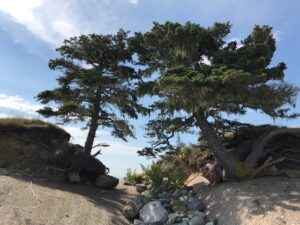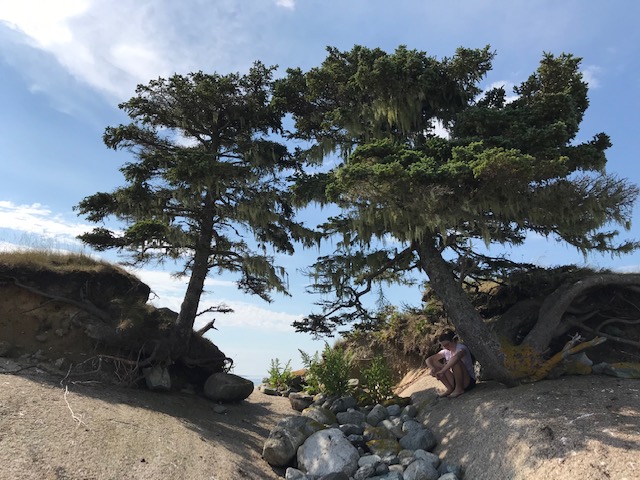 "This is a moment of great suffering. Suffering is part of my life. May I be kind to myself in this moment. May I give myself the compassion I need." (Kristin Neff) It's probably a fair statement to say that many of us may be feeling some level of trauma or stress right about now.…